45th C.T.H.S. Class of 1954 Reunion Picture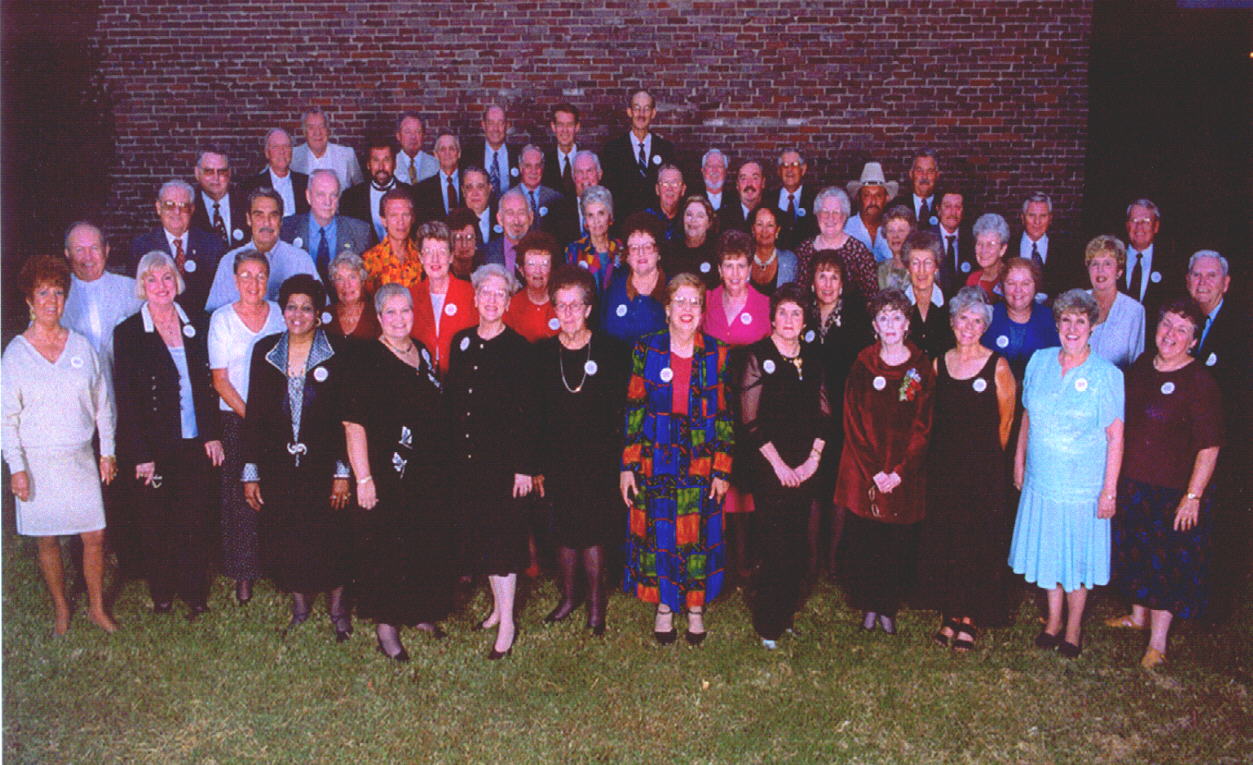 First Row Left to Right:
Suzie (Shreve) Sprehe, Lora Timmons, Patty (Adams) Jones, Marilyn (Sprehe) Howell, Phyllis (Philipp)Tolliver, Katie (Potter) Meier, Barbara Crain, Pat (Stonecipher) Kuhn, Millicent Webster, J'nean (Hawthorne) Bonner, Wanda (DeBow) Bailey, and Lois (Conley) Griffith.
Second Row Left to Right:
Vincent McMenamy, Donald Martoccio, Jerry Schuchmann, Janette (Hummer) Smith, Betty (Brink) May, Pat (Badgett) Armstrong, Doris (Phillips) Pokojski, Shirley (Whitchurch) Martin, Shirley (Yount) Thomas, Pat (Bond) Phelps, Glenda (Sanders) Melzer, Charlene (Eagan) Cain, and Ron Griffith.
Third Row Left to Right:
Carl Brown, Avery (A.T.) McCrary, Fred Bauer, Mariann (Nolta) McDonal, Lanny Bender, Norma (Bundy) Turner, Carolyn (Carlson) Young, Emelie (Contos) Zack, Lola (Burge) McCrory, Nancy (Phelps) Carlson, and Shirley (Chambers) Randolph.
Fourth Row Left to Right:
Dick Jones, Sam Wright, Walter York, Jr., Robert (Skip) Stremmel, Charlles Broadhurst, Bruce Phillips, Carrol Bryan, Kenneth Wayne Jones, Bill Doan, Robert Cantrell, Jerry Mitchell, Larry Cooksey, Ronnie Aderholtz, Nathan Parks, and David Cross.
Fifth Row Left to Right:
George Marcum, Michael (Mickey) Sprinkle, Rea Williamson, Merlin Johnson, and James Brueggeman.